Sixth Form Termly Focus
Student Centre
Posted: Mar 15, 2019 by: studentcentre on: Student Centre
Here at the student centre we are having some great fun we have George coming in every week for a while teaching DJ.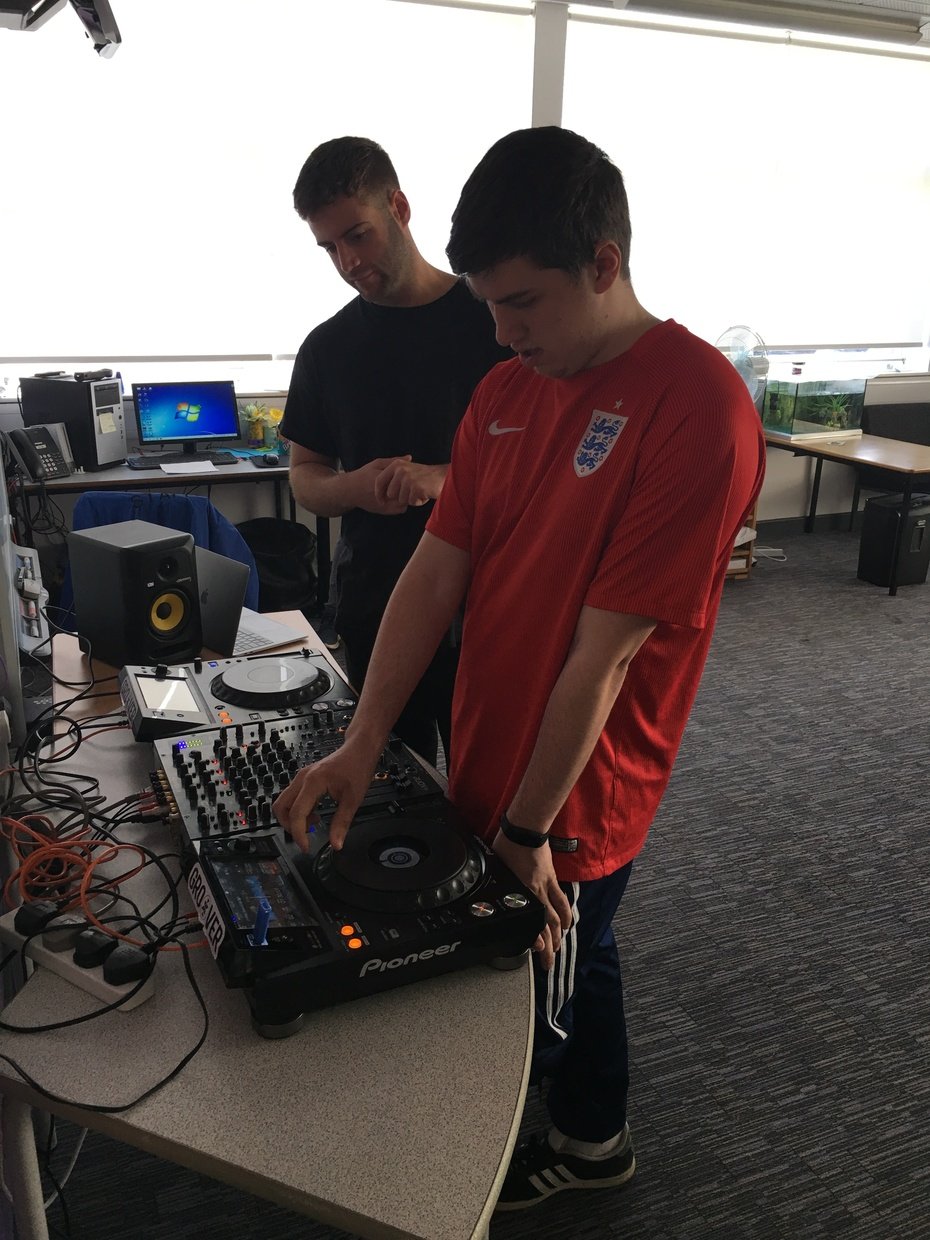 As you can see we are having great fun.
0 comments
No one commented yet.
Welcome to the Student Centre. Our team consists of Caroline Keam (Head of Sixth Form), Louise Milne (Teacher), Sian and Sue (L3 Learning Support Assistants), Kay, Tony, Donna, Lucy and Di (L2 LSAs).