Fox Termly Focus
Children in Need 2018
Posted: Nov 16, 2018 by: class3 on: Fox Termly Focus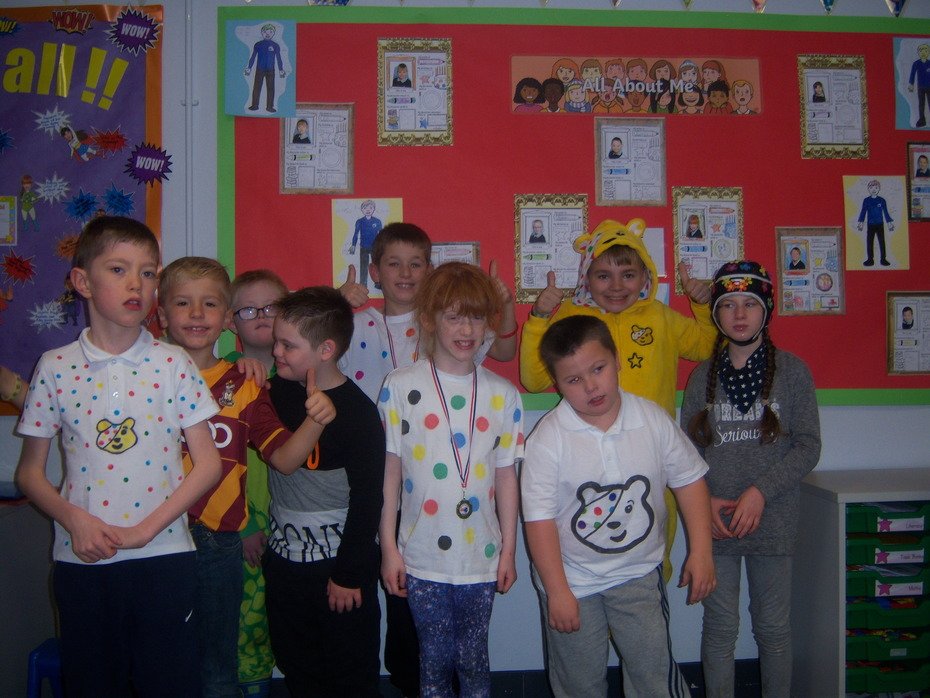 Along with the rest of Kingsmill School Class 3 helped to raise money for Children in Need 2018. We had a dress in spots, yellow or non-school uniform day, coffee shop, school takeaway and members of the school council sold Children in Need wristbands. Everyone had great fun seeing their friends dressed up and at our school disco. Lots of money has been raised and we will announce the total next week. Many thanks to parents and pupils for supporting this great cause.
0 comments
No one commented yet.
Welcome to Foxes. Our team consists of Lee Kelk (Teacher), Kate (L3 Learning Support Assistant), Sally and Caitlin (L2 LSAs). All members of the team work hard to offer a nurturing and supportive learning environment for the children to thrive and grow.