Ukrainian Refugee Appeal
Ukrainian Refugee Appeal
3 March 2022 (by charlottedowson)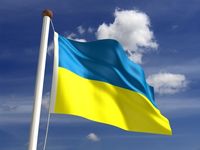 Following the devastating developments in Eastern Europe and with the hundreds of thousands - millions in the coming days and weeks – of Ukrainian refugees leaving for Poland, Romania and Moldova, the Driffield & Wolds Weekly is appealing to people in Driffield and across the East Riding for donations (not money) to help where we can.
There is a collection situated in the main school foyer.
The Student Council will be taking all donations to Driffield Wolds Weekly. Please can all donations be ready by Monday 14th March 2022.
Donations can include the likes of:
Nappies

Milk Formula

First Aid Kits

Shampoos

Toothbrushes

Tinned food

Medicines

Bandages

Children's clothes

Thermal Clothing

Sanitary towels

Hairbrushes

Towels

Foil survival blankets

Crayons

Colouring Books
Thank you for your support