Residence Round Up
Residence Round Up
23 May 2022 (by charlottedowson)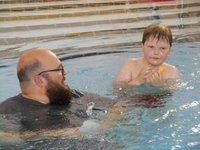 Last week explored some of the children's individual interests and sharing these with others such as riding bikes, playing games, exploring the smart board, Lego, jigsaws. B
yron has also shared with us his singing and signing skills.
The Monday night have enjoyed nature walks, explored the forests at Cranswick and enjoyed trips to many different parks throughout the week.
The Friday night dinner crew enjoyed an amazing lasagna made by max ..... well done Max!
Still an all-time favourite activity for all the kids in the Residence is swimming where the kids have access to the school pool throughout the week and is in use most nights. Oscar always enjoys this part of his night.