Bees Termly Focus
Chocolate Easter nests
Posted: Apr 4, 2019 by: class1 on: Bees Termly Focus
All of the children in class 1 enjoyed making yummy chocolate Easter nests to take home. Everyone got stuck in and had a go at mixing the chocolate into the shredded wheat and putting it into their bun cases. Yum Yum.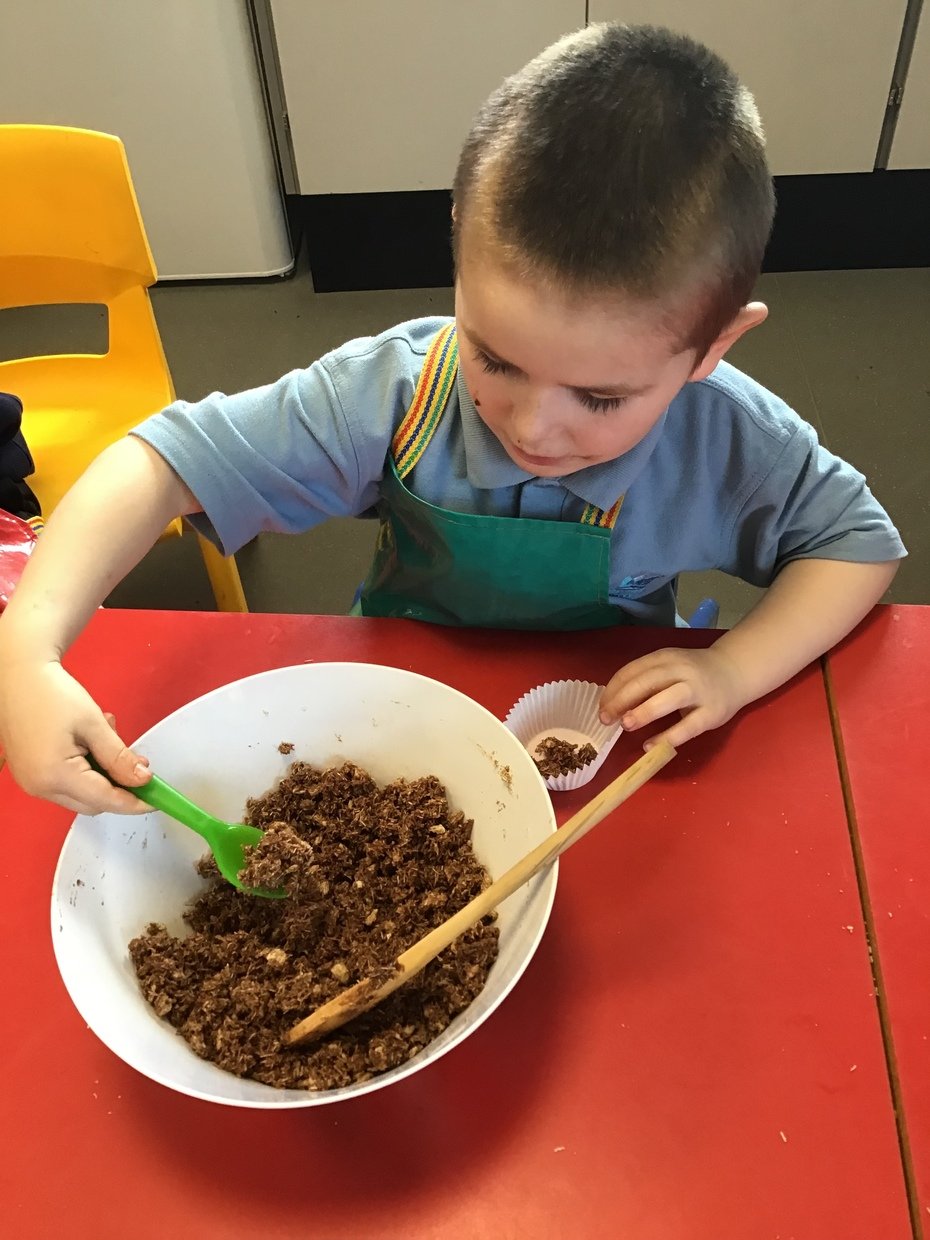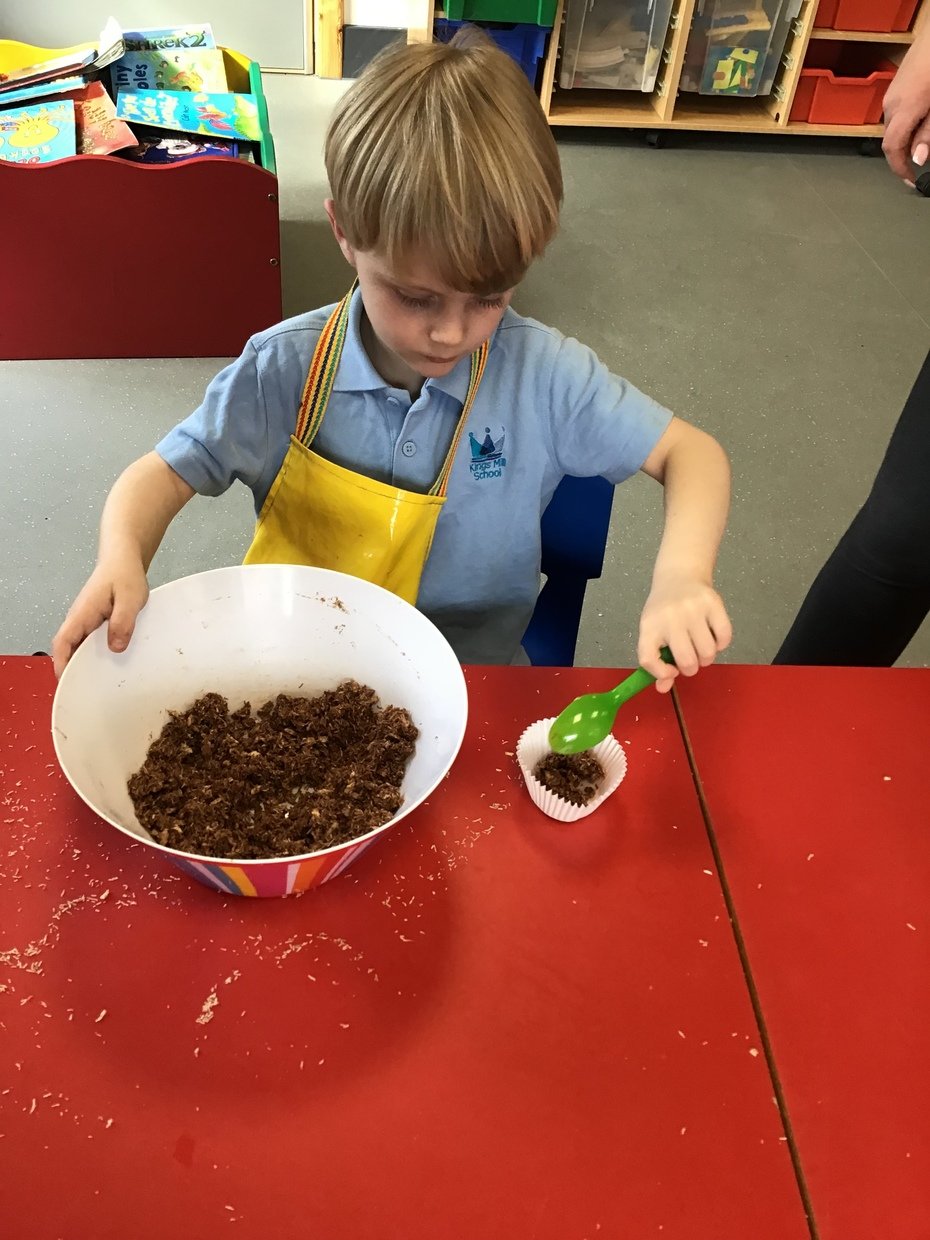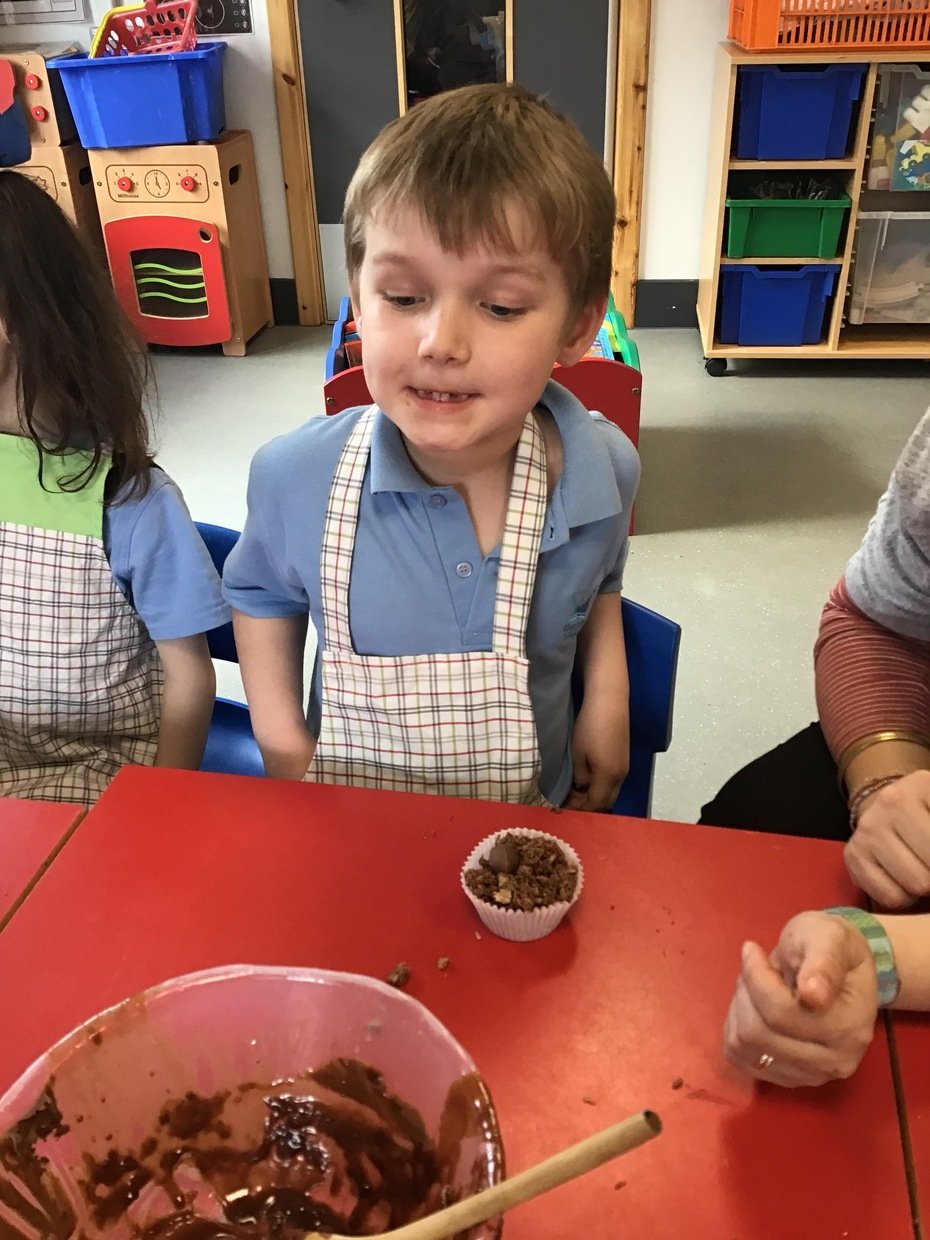 0 comments
No one commented yet.
Welcome to Bees. Our team consists of Nichola Dowson (Teacher), Rachael (L3 Learning Support Assistant), Niamh, Katrine and Ellie (L2 LSAs). All members of the team work hard to offer a nurturing and supportive learning environment for the children to thrive and grow.