Fox Termly Focus
Fox Termly Focus
charlottedowson on: Fox Termly Focus
Happy New Year from everyone in Class Fox
The topic for the Spring Term is Growing and Changing (farm to fork). Alongside our basic skills work in communication, speech and language, maths, and personal skills we will be exploring where our food comes from, tasting new foods, making recipes as well science, art and music linked to our theme.
All our pupils quickly get back into the school and class routines and are pleased to be seeing their friends.
We are all looking forward to a busy and fun term
Class Fox
---
charlottedowson on: Fox Termly Focus
Everyone has enjoyed getting back to school, seeing their friends, adapting to the new class and working hard. This term our topic theme is "All Creatures Great and Small" until half-term. We have spent the first few weeks getting back into the routines of school, listening to stories about jungle animals, how to look after pets and lots of songs, rhymes and games to help our learning to be as much fun as possible. We will work on our theme in science, art and music lessons. All pupils will also learn about hand washing, brushing our teeth at home and how to be a good friend. We are also practicing some Harvest songs and will have a celebration in class at the end of September. We are not going to be swimming this term but hope to do so as soon as possible. Could PE kits be sent in for every Thursday please.
All the pupils in Class Fox have been brilliant and we are looking forward to a busy and happy start to the new year. Hope you are all well.
---
charlottedowson on: Fox Termly Focus
This term our topic theme is "tell me a story" and we are mostly going to be looking at Animal/Farm Stories. We will be incorporating our theme in our science, art and music lessons. Lots of songs will be sung!
We are not going to be swimming this term, instead we will be attending a golf workshop every Tuesday. Could PE kits be sent in for every Tuesday and Thursday please.
Throughout the term we will have a variety of sporting activities/events to look forward to starting with the swimming gala next week. We will send out letters for any of these when the dates are arranged.
As always we will keep you updated on your child's day in our home diaries as well as including any updates.
---
Fox Termly Focus
class3 on: Fox Termly Focus
Welcome to the Fox Class.
Our topic theme for the Autumn Term is Night at the Museum focusing on the very popular topic of The Vikings. We will create opportunities to learn through Viking myths and legends, Viking life, songs, music, art and science as well as working on pupil skills set out in each pupil's IEP.
---
class3 on: Fox Termly Focus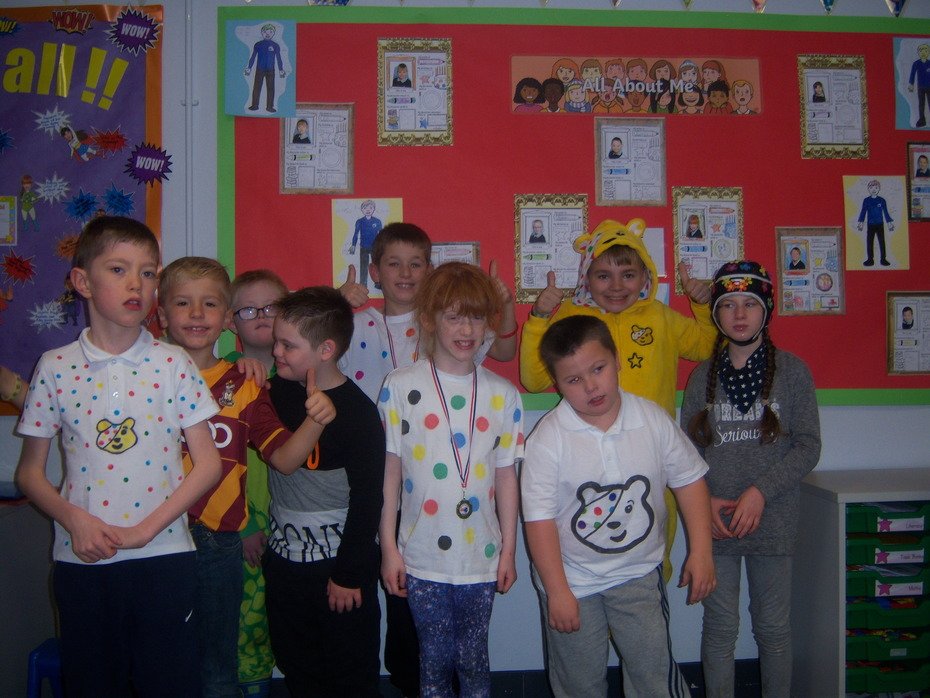 Along with the rest of Kingsmill School Class 3 helped to raise money for Children in Need 2018. We had a dress in spots, yellow or non-school uniform day, coffee shop, school takeaway and members of the school council sold Children in Need wristbands. Everyone had great fun seeing their friends dressed up and at our school disco. Lots of money has been raised and we will announce the total next week. Many thanks to parents and pupils for supporting this great cause.
---
class3 on: Fox Termly Focus
Kingsmill School hosted the 2018 Boccia and New Age Kurling Competition this year in the school teams. Teams from other school were invited and the Class 3 team were runners up in the Final. Everyone had a great time and played brilliantly. Well done!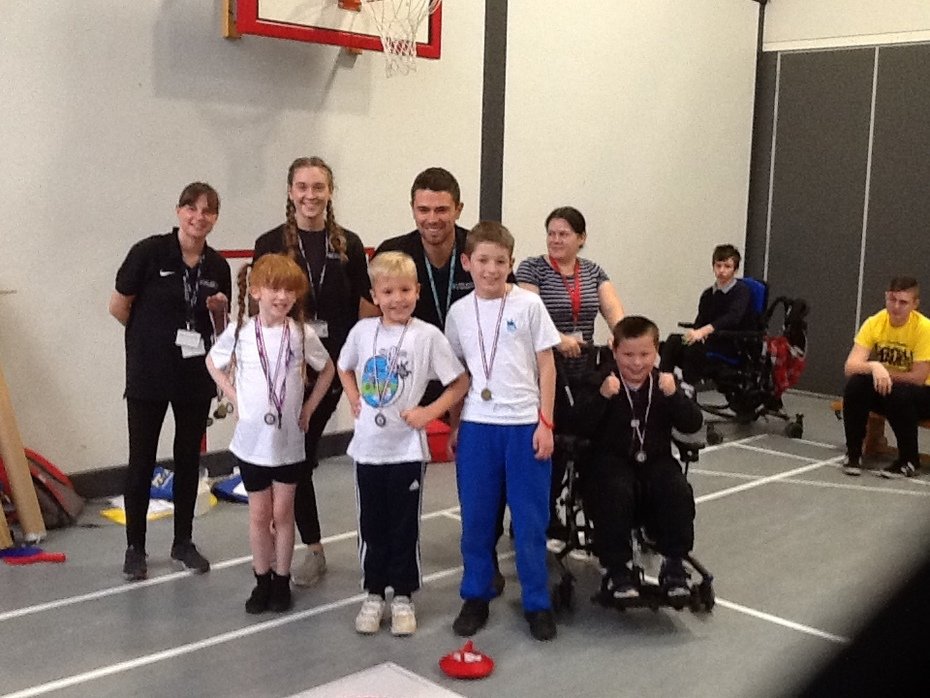 ---
Welcome to Foxes. Our team consists of Lee Kelk (Teacher), Kate (L3 Learning Support Assistant), Sally and Caitlin (L2 LSAs). All members of the team work hard to offer a nurturing and supportive learning environment for the children to thrive and grow.