Senior 2 Termly Focus
Senior 2 Termly Focus
charlottedowson on: Senior 2 Termly Focus
Spring Term 2021
Happy New Year to all our Senior 2 families.
Although we start the term with few pupils in school, and most learning from home, we have lots of interesting and fun learning planned for you, wherever you may be! Our main topic this term is
'The Emergency Services'
. Within this topic we will be using our Maths, English and ICT skills to research different Emergency Services and find out exactly what they all do. Later in the term, if restrictions are lifted, we may even get to visit some of the different local services - or try to do this virtually!
We will also continue with discrete Basic Skills lessons, ASDAN, and our Learning for Life curriculum. As our Friday Takeaway is temporarily closed, Food Technology this term has an 'Around the World' theme, looking for (and tasting!) new recipes to bring to our customers when we can re-open. Work-Related Learning this term is focusing on Gardening, both indoor and outdoor, including growing cress and pak choi in the classroom or at home.
There's lots going on in P.E. lessons too, as we are learning a new sport and skills in Badminton, and entering online Boccia and Football competitions. We will also continue to work on important issues in PSE, such as e-safety, stranger danger and relationships.
Of course our main priority this term is to keep ourselves and everyone else safe, so do take good care and hopefully it won't be too long before we are all back in school together.
---
Class 6
class6 on: Class 6
Last week Class 6 had a fantastic day in the forest! We spent the day at Elmswell Farm with Cindy from Forest Schools. We learnt how to build a shelter, make and light a fire, and even whittled sticks to toast marshmallows on the fire! We really loved being outdoors, exploring the forest and the fields on the farm, and are looking forward to another Forest Day in the Autumn.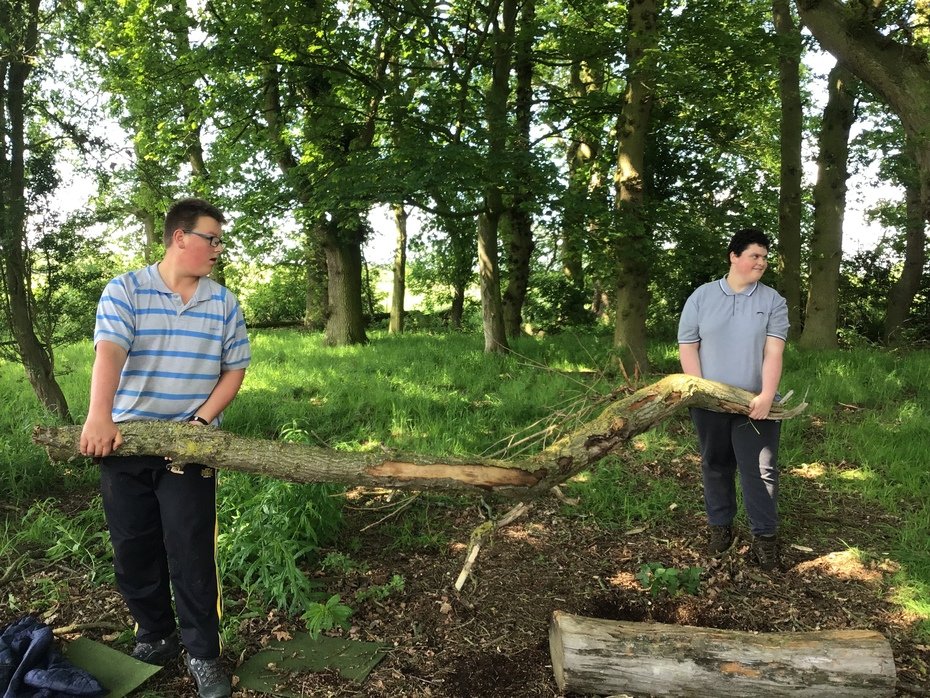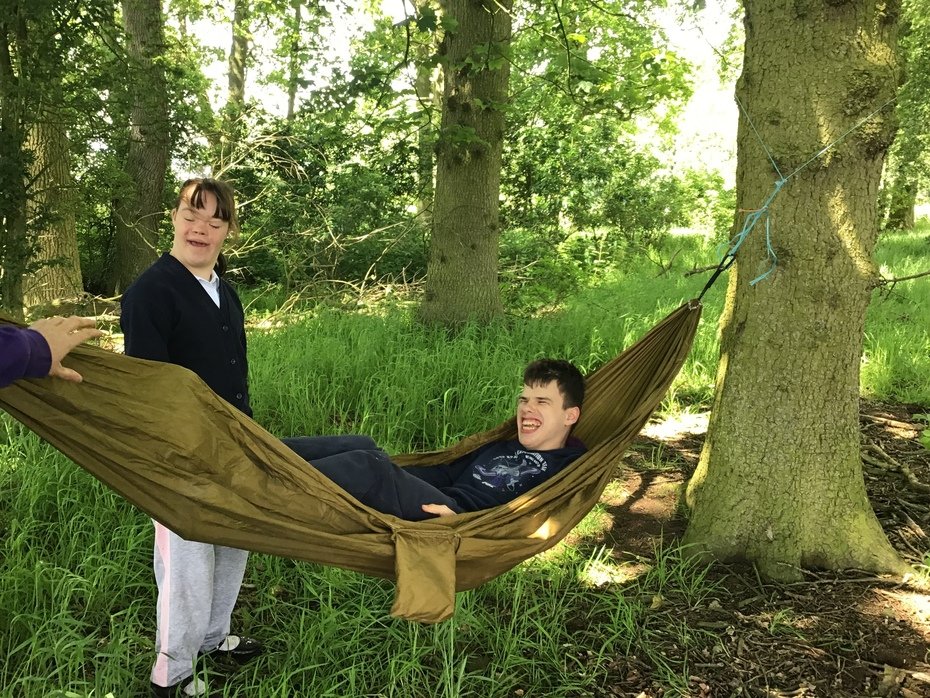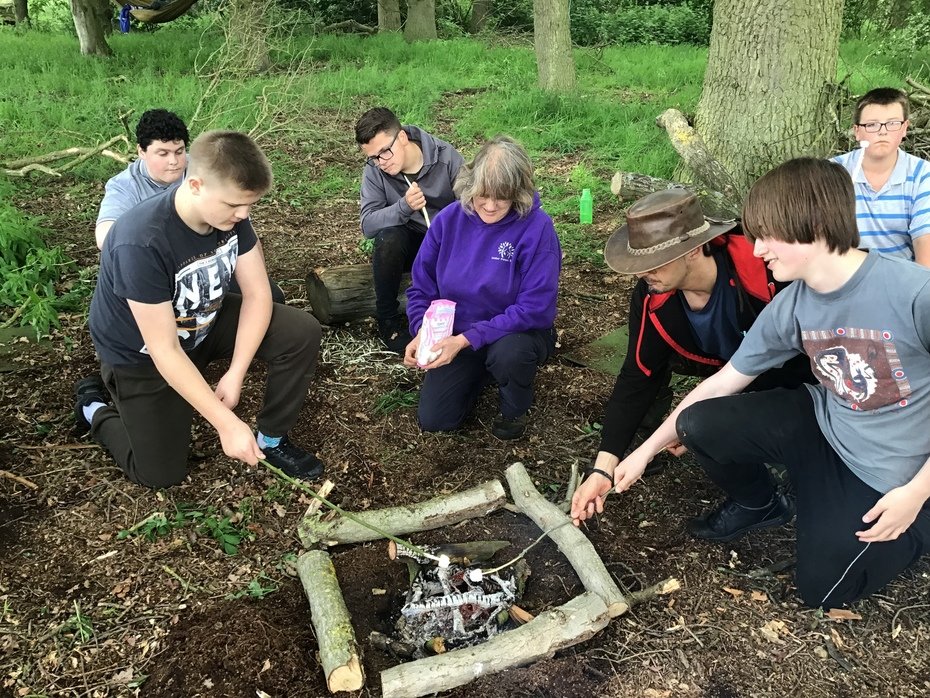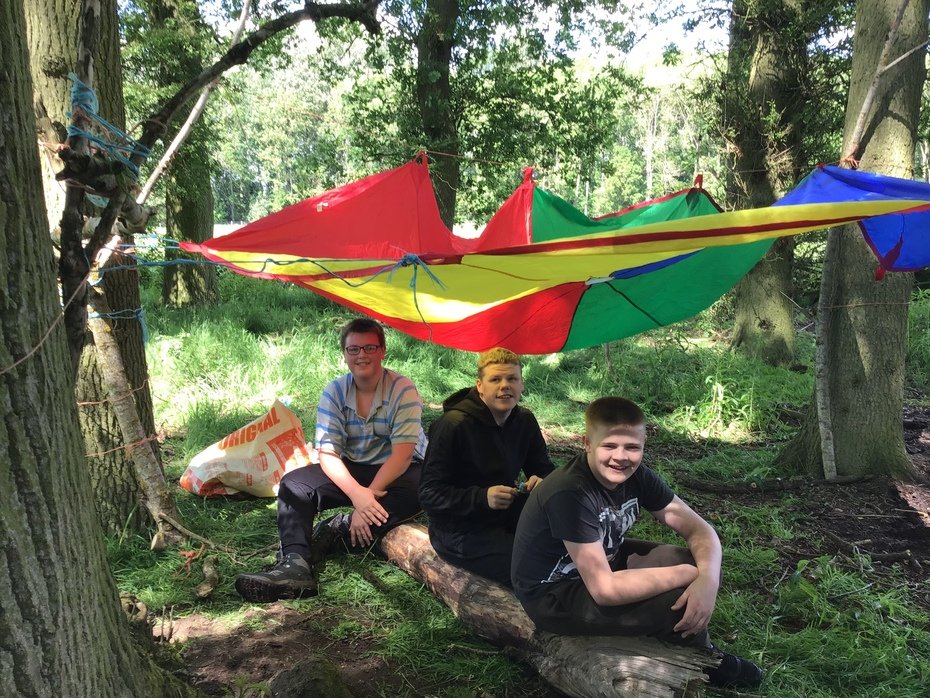 ---
Welcome to Senior 2. Our team consists of Rob Manian-Sirr/Marnie Palmer (Teacher), Ann (L3 Learning Support Assistant), Joanne, Lauren and Paul (L2 LSAs). All members of the team work hard to offer a nurturing and supportive learning environment for the children to thrive and grow.