Senior 2 Termly Focus
Senior 2 Termly Focus
charlottedowson on: Senior 2 Termly Focus
Happy New Year from everyone in Senior 2!
Senior 2 have another busy term ahead. Our main topic is Asian Cultures - we will be learning all about China and celebrating Chinese New Year. In our Asdan lessons we will be using our woodwork skills to build bird boxes. We will also be continuing to develop our 'Learning for Life' skills with regular travel training, food technology and work experience.
Special events this term include a 6 week Peace of Mind project, golf tuition in PE, a Dodgeball competition and another Forest Schools Day.
And watch this space for news of a new and exciting Enterprise project, coming soon.
Until then, don't forget to visit our Fabulous Friday Takeaway shop, and maybe try one of our delicious paninis. We hope to see you there.
---
charlottedowson on: Senior 2 Termly Focus
This term the main topic in Senior 2 is 'Healthy Living'. We will be thinking about how to have a healthy lifestyle, including what we eat, how we exercise, and how to look after our teeth and our bodies. We will be developing our functional skills as we explore this topic by collecting data, presenting information using bar and tally charts, researching information on the internet, producing posters and writing recipes for healthy snacks.
We will also be continuing our ongoing 'Learning for Life' work by accessing the community on a regular basis, for Independent Travel Training and Lifeskills, and enjoying Food Technology lessons when we cook our own lunch every Wednesday. We will also be baking items to sell at our Friday takeaway, which along with our Gardening project, forms part of our Work-Related Learning curriculum.
A busy term ahead for Senior 2!
---
Class 6
class6 on: Class 6
Last week Class 6 had a fantastic day in the forest! We spent the day at Elmswell Farm with Cindy from Forest Schools. We learnt how to build a shelter, make and light a fire, and even whittled sticks to toast marshmallows on the fire! We really loved being outdoors, exploring the forest and the fields on the farm, and are looking forward to another Forest Day in the Autumn.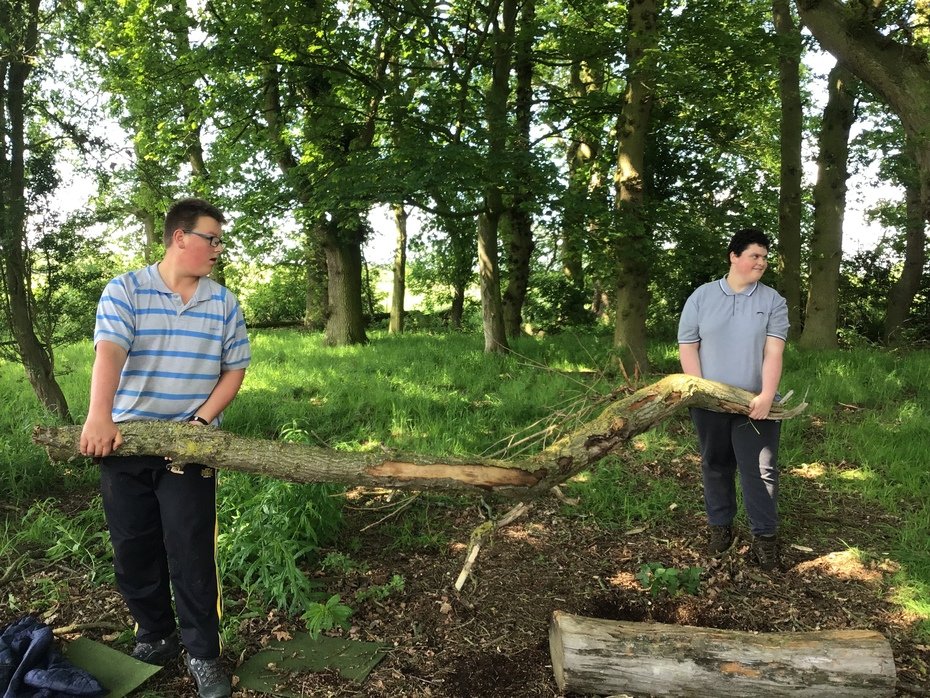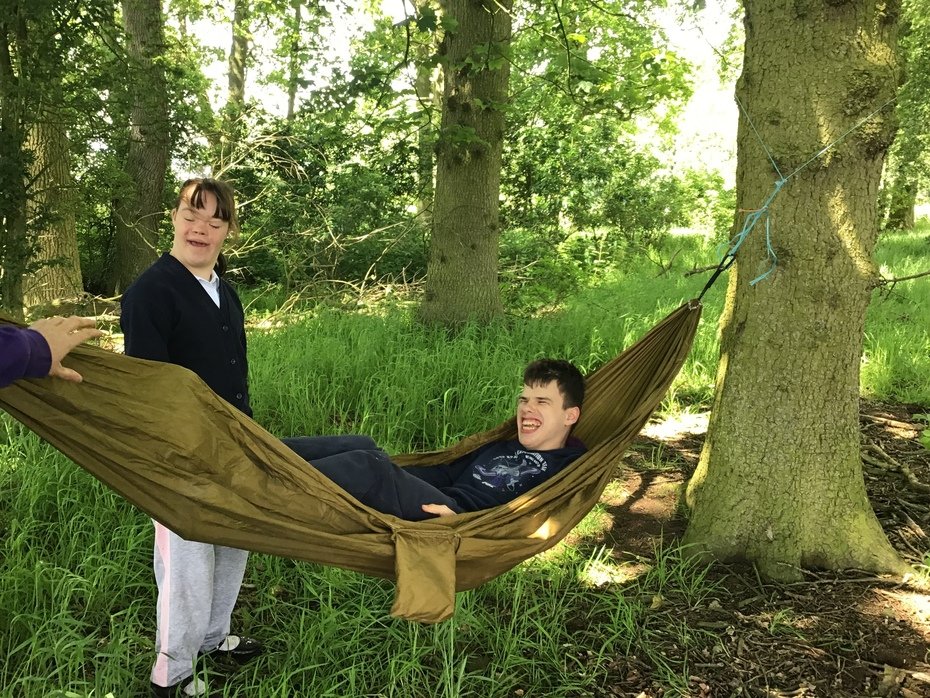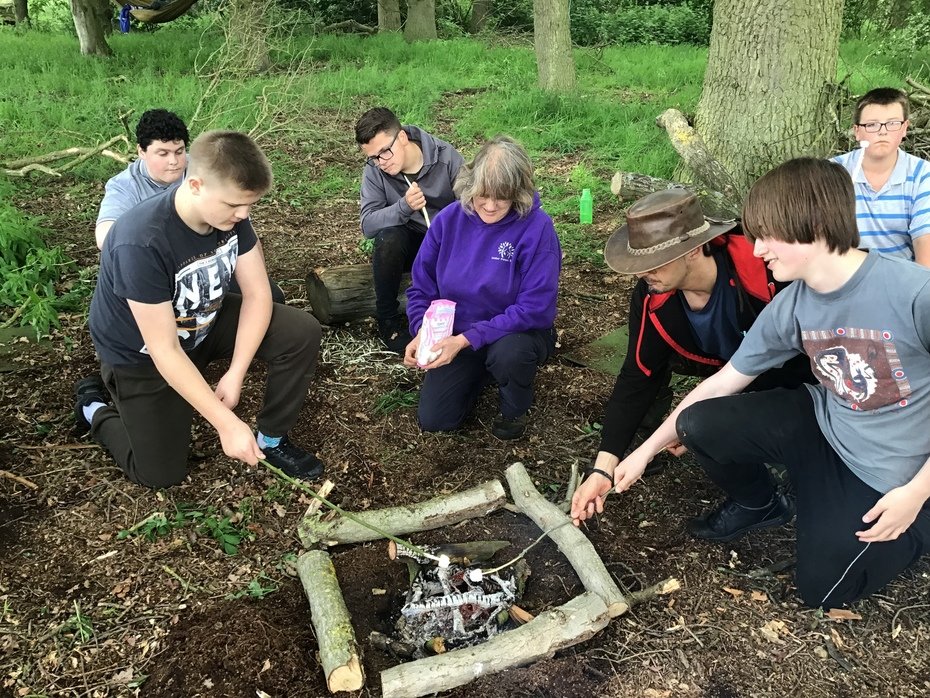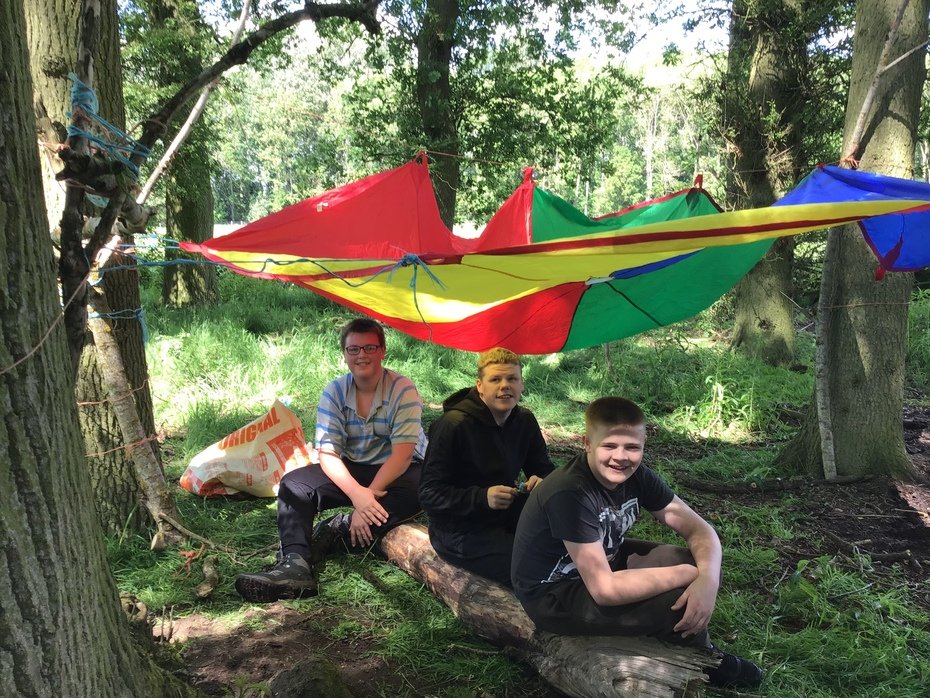 ---
Welcome to Class 6. Our team consists of Pam Wells/Marnie Palmer (Teacher), Ann (L3 Learning Support Assistant), Rachel, Janelle, Joanne, Lauren, Ian and Beth (L2 LSAs). All members of the team work hard to offer a nurturing and supportive learning environment for the children to thrive and grow.