Hedgehog Termly Focus
Hedgehog Termly Focus
charlottedowson on: Hedgehog Termly Focus
Over the first half term we are focusing on The Gingerbread Man Story and the second half of the term we are focusing on the Bear Hunt Story.
We have started our Gingerbread Man Sensory Story and have also been baking gingerbread men. We are developing our display board with different craft activities around The Gingerbread Man Story. We have also been doing swimming, rebound, Tac-Pac, treasure basket (smells), music and physio/p.e sessions.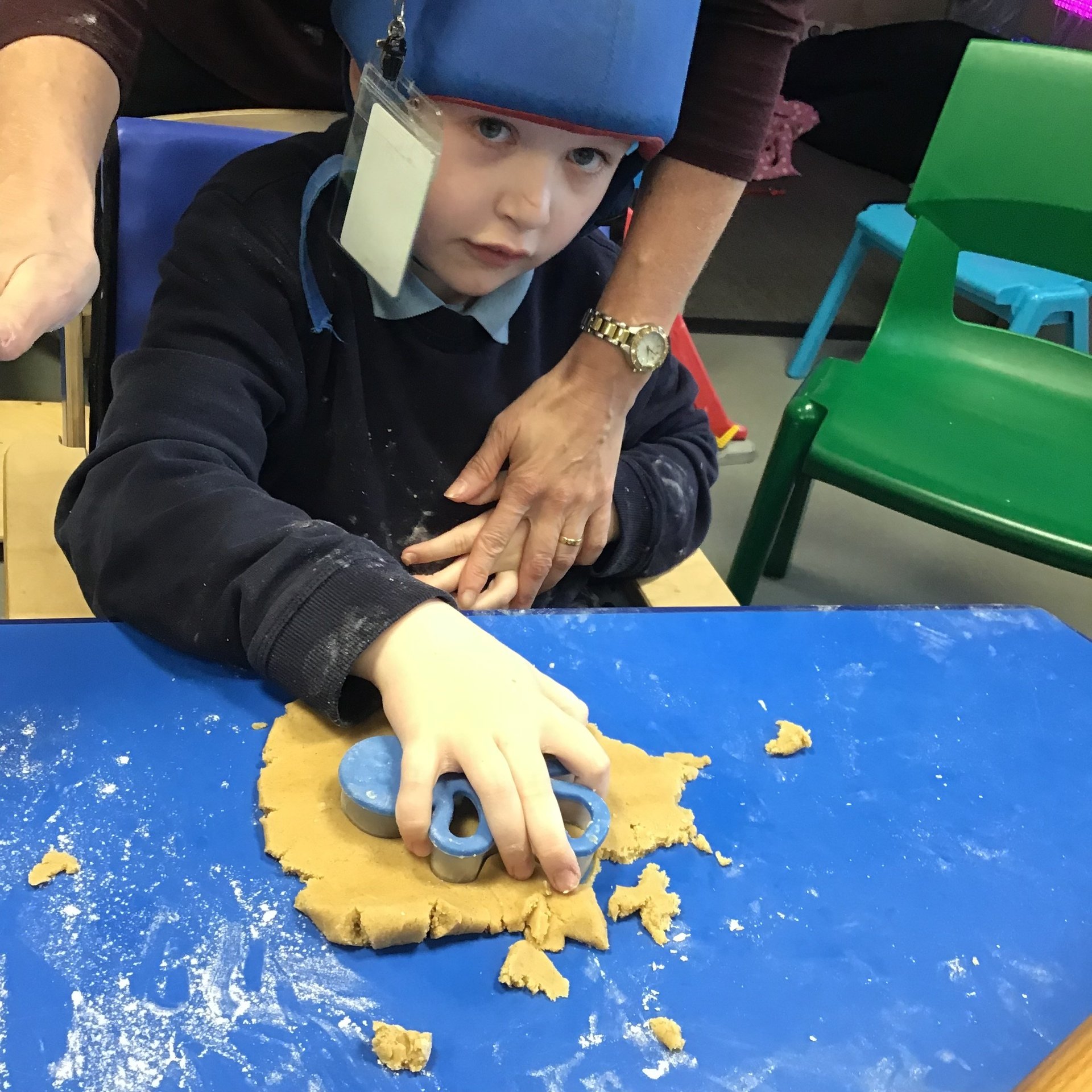 ---
charlottedowson on: Hedgehog Termly Focus
This term in the Hedgehog class our topic is Dinosaurs. We will be exploring the book 'That's not my Dinosaur' and also exploring a sensory story about dinosaurs which will involved lots of sensory/messy things. We will also be getting very messy by creating dinosaurs by sponge painting, and doing dinosaurs footprints by stomping in paint. All this mess will make a lovely sensory display! We will also be adventuring out into the community to collect lots of resource for our display. Throughout the term each week we will have our weekly hydrotherapy, rebound therapy and physiotherapy sessions. We will also be doing tac-pac, treasure baskets, communication, resonance board and I.E.P work.
---
PMLD Lower
pmldlower on: PMLD Lower
6.3.19/8.3.19
On Wednesday we took part in an art workshop for World Book Day based around a book called 'The Dot' by Peter H Reynolds. We all created 'dots' using different techniques. We had lots of fun.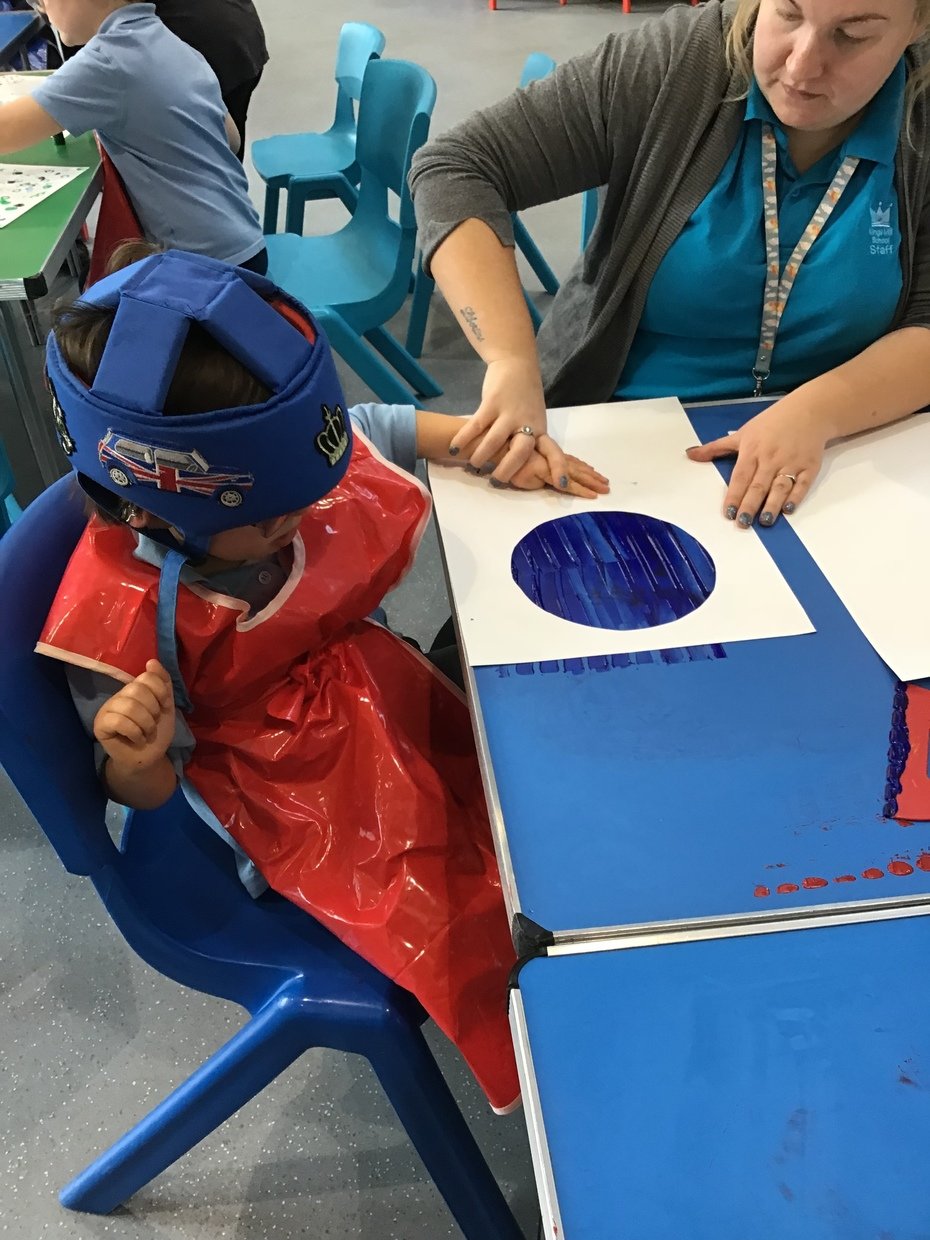 On Friday we all dressed up in fabulous costumes for World Book Day!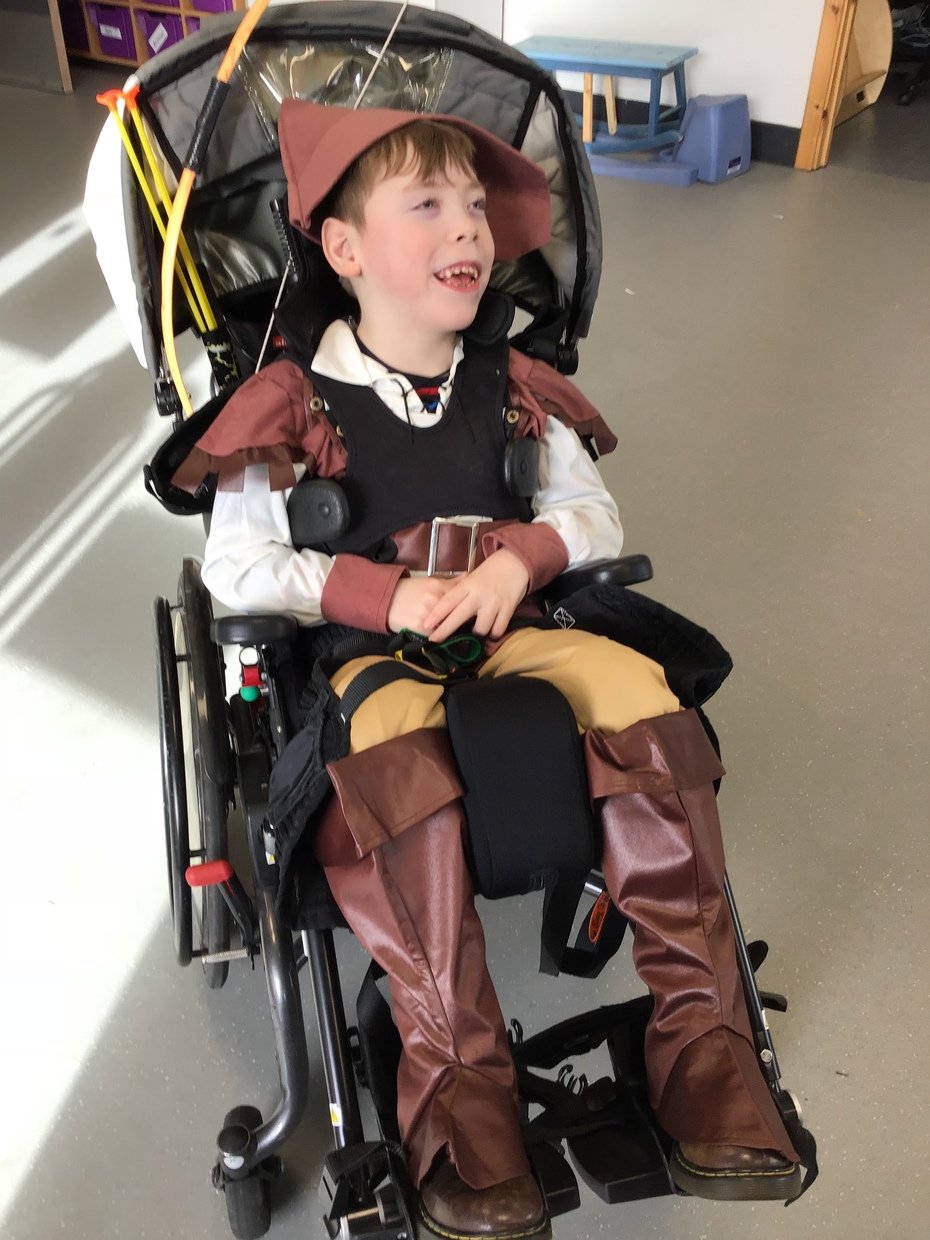 ---
Welcome to Lower PMLD. Our team consists of Laura Fox (Teacher), Elaine (L4 Learning Support Assistant), Amy (L3 LSA), Kerry, Abby, Lauren, Leanne (L2 LSAs). All members of the team work hard to offer a nurturing and supportive learning environment for the children to thrive and grow.