Hedgehog Termly Focus
Hedgehog Termly Focus
charlottedowson on: Hedgehog Termly Focus
This term the Hedgehogs class will be very busy as we begin our new topic 'All About Me'. We will continue to follow a sensory curriculum, learning through 1-1 and small group play and Intensive Interaction sessions. Our sensory story this term will focus on 'Our Daily Routine' and we will be having fun exploring lots of everyday items and tactile resources relating to our text, such as breakfast cereal, toothpaste and bubbly water.
We will also be looking at our reflections in mirrors and thinking about what makes us smile. We will use paper plates to create our smiling faces to display on our class room wall. The children will be having lots of fun exploring textured paint and creating our unique hand and foot print artwork.
We will also be looking at a number of Autumn/winter themed sensory trays, including crunchy leaves, pine cones, spooky Halloween trays and snow and ice. We will think about our bodies and how we keep warm in colder weather.
We have lots of baking sessions planned which the children always enjoy, and will continue with weekly music activities, TACPAC and communication groups. Swimming will continue three times weekly and we will frequently visit the Rebound and Sensory Integration room throughout the week.
When the weather is nice, we plan to have walks into the local community, visit the shops and the weekly market. We also intend to go on a nature walk and explore the environment around us.
---
PMLD Lower
pmldlower on: PMLD Lower
2.4.19
Today we took part in a Puss in Boots Workshop by the Northern Ballet.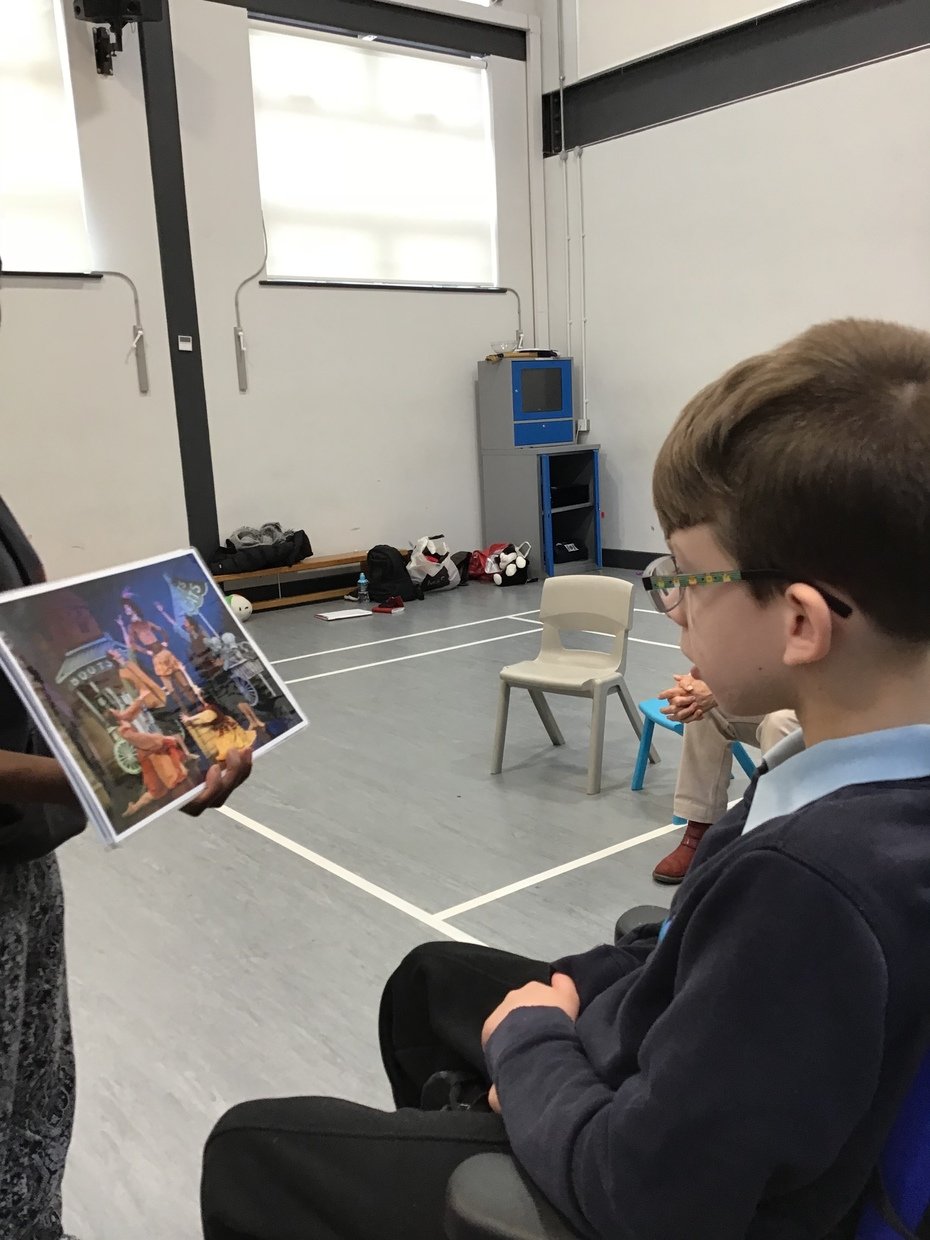 ---
pmldlower on: PMLD Lower
27.3.19
We loved playing in the messy Easter slime.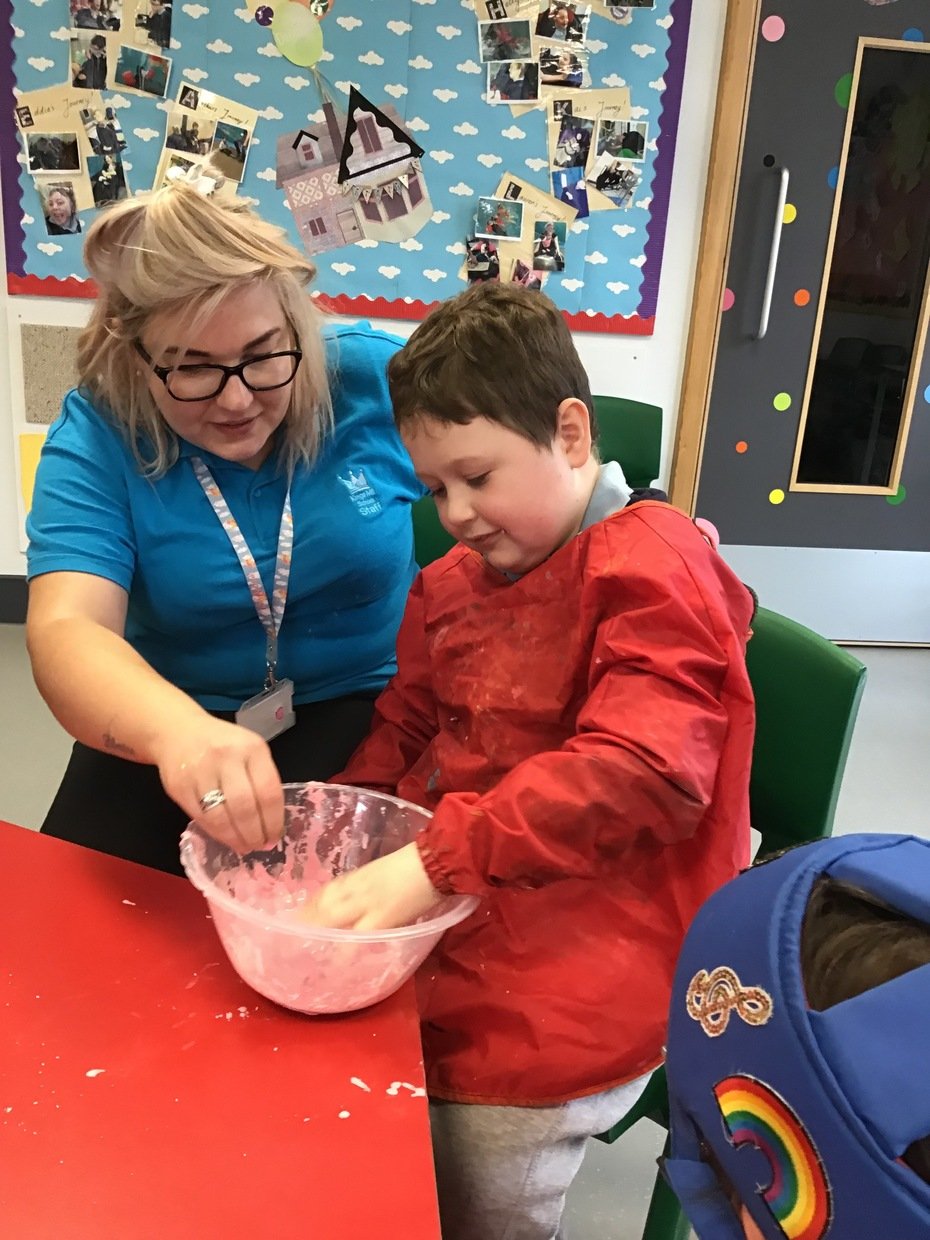 ---
pmldlower on: PMLD Lower
25.3.19
Today we have been exploring our Easter themed nest.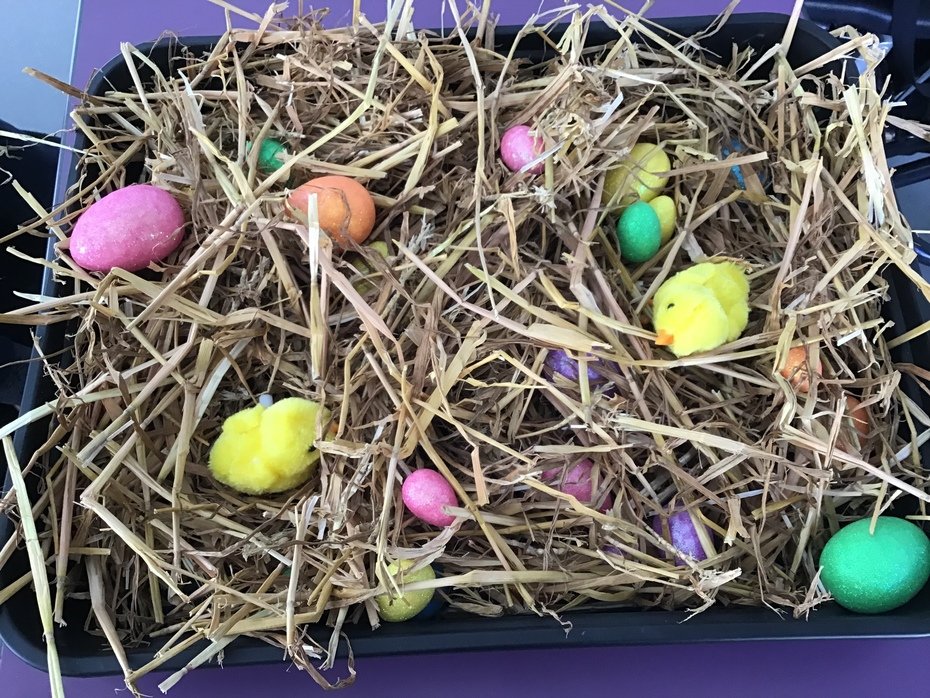 ---
pmldlower on: PMLD Lower
6.3.19/8.3.19
On Wednesday we took part in an art workshop for World Book Day based around a book called 'The Dot' by Peter H Reynolds. We all created 'dots' using different techniques. We had lots of fun.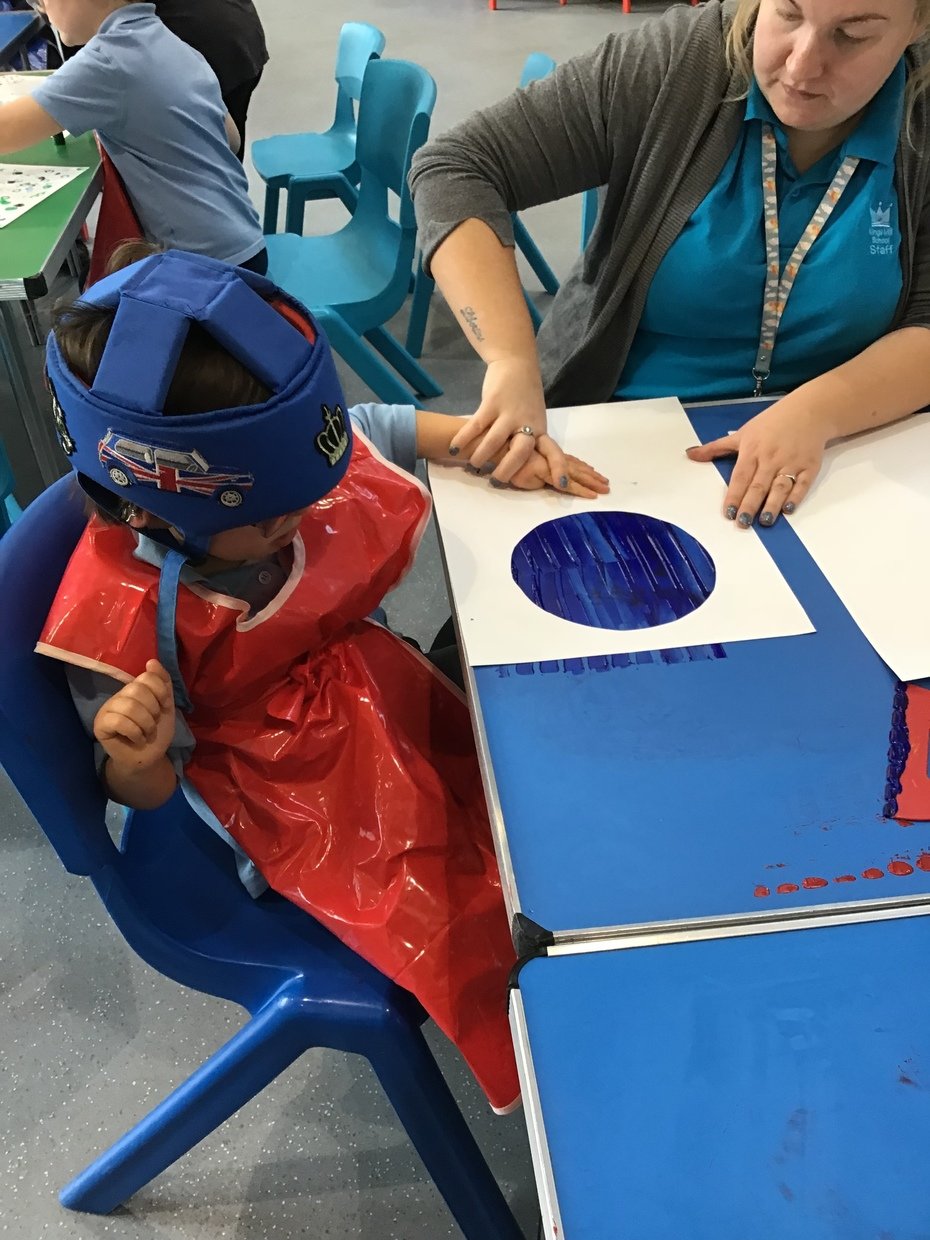 On Friday we all dressed up in fabulous costumes for World Book Day!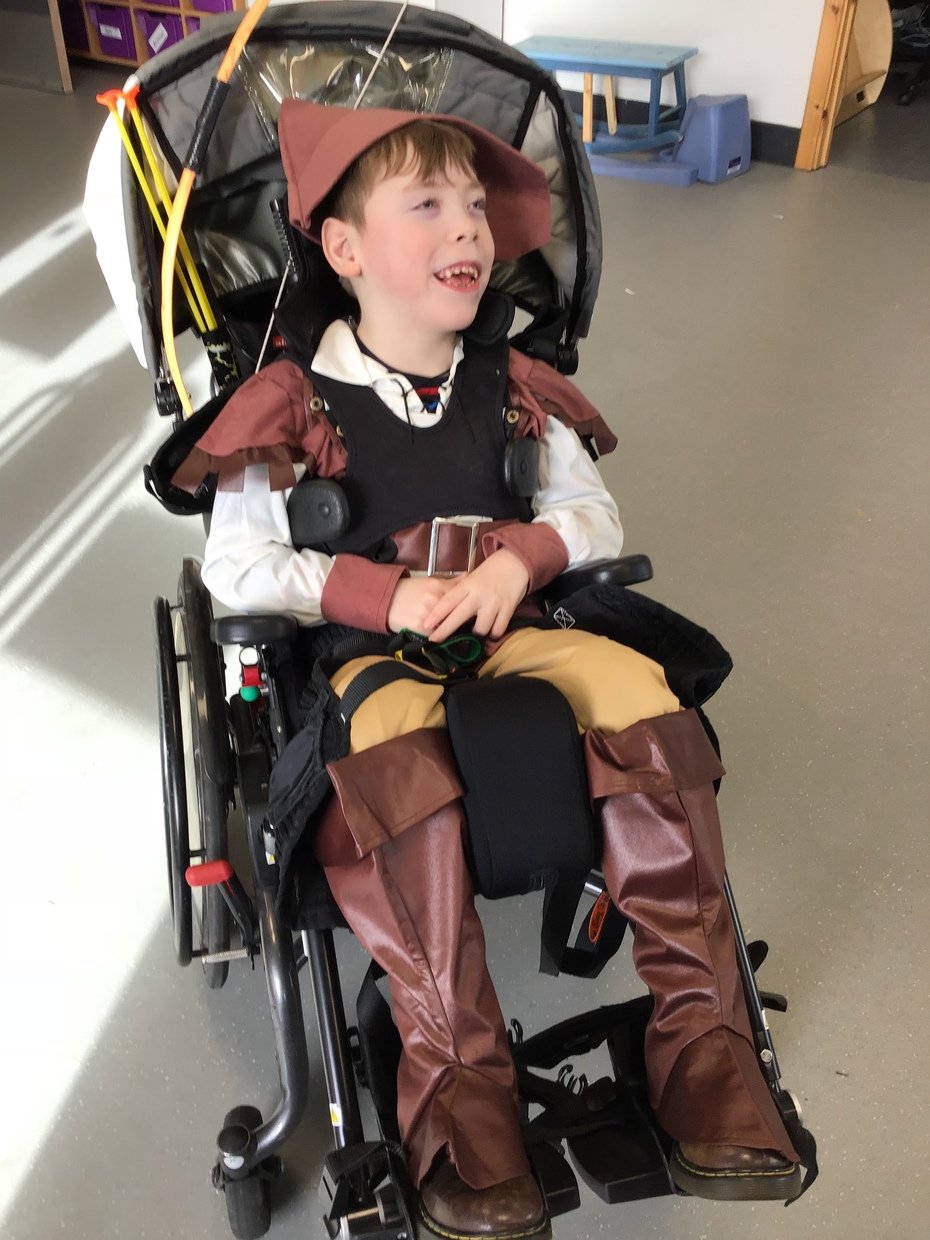 ---
pmldlower on: PMLD Lower
26.2.19
Today we have been working on our topic. We have been sewing cress seeds and making sure they had plenty of water.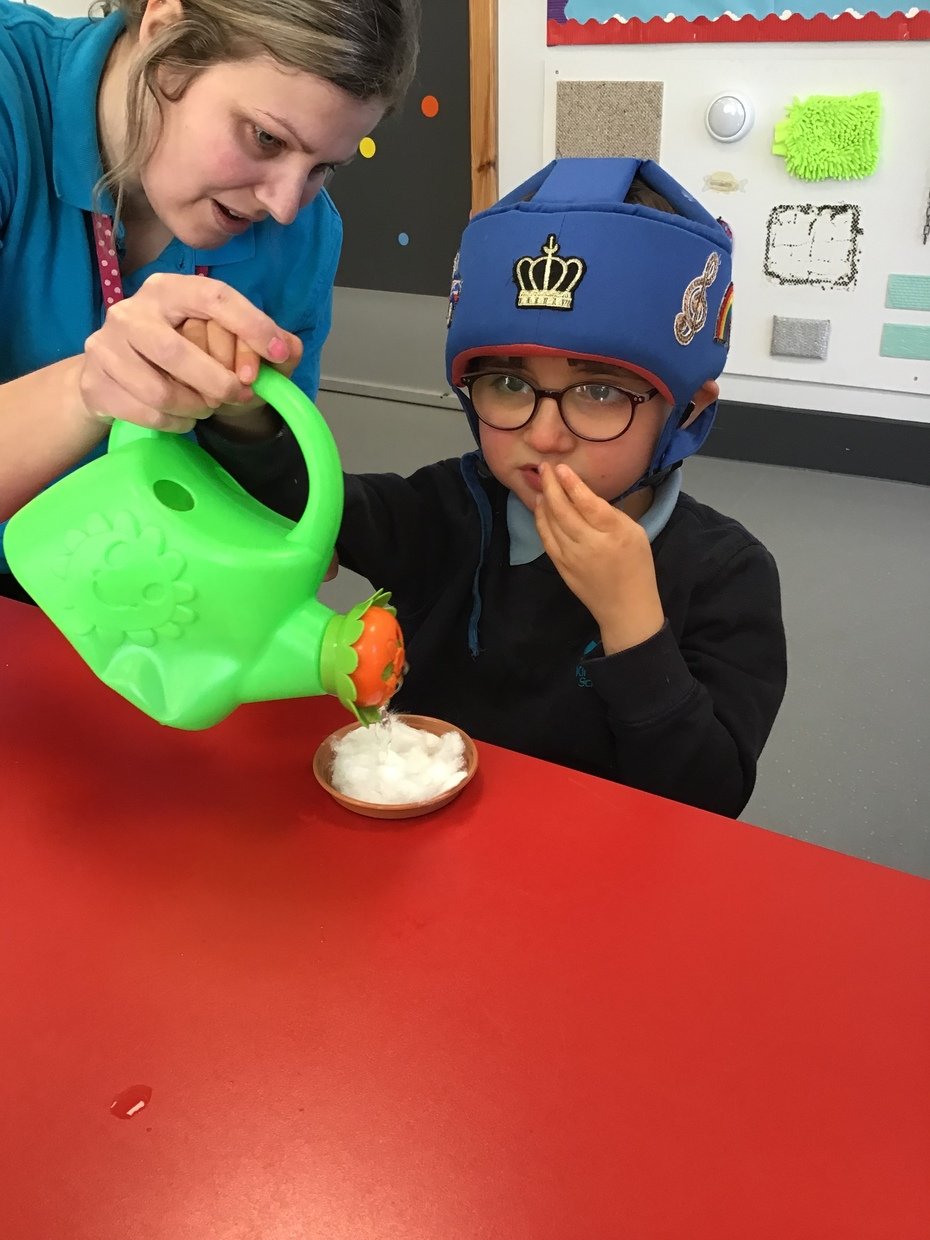 ---
Welcome to Hedgehogs. Our team consists of Sandy Garner (Teacher), Elaine (L4 Learning Support Assistant), Amy (L3 LSA), Kerry, Megan, Leanne, Natalie and Becky (L2 LSAs). All members of the team work hard to offer a nurturing and supportive learning environment for the children to thrive and grow.